Premium gifts for businesses
Delicious to taste, a pleasure to give.
A unique and delicious corporate gift
Nothing spells "thank you" better than delectable, high-quality chocolate. BbyB's exceptional chocolate is the only gift guaranteed to cheer you up, as it expresses love and indulgence in every piece. It is the perfect high-end gift for employees, customers or prospects. BbyB puts together customized luxury packages of premium treats that are, without a doubt, indulgent to the palate.

Personalized gift packaging
BbyB's packaging is made of high-quality materials and the unique look gives a real haute-couture gift feeling. All of our beautiful gift boxes can be customized to fit your brand. Give your chocolate gift a personal touch with a personalized BbyB gift. Indulge your employees and customers with not only delectable Belgian chocolate, but also an extraordinary taste experience.
To have a personalized product developed, we will provide you with the template of our packaging. You have your or our marketing service fill these out with your personal branding. Once the design is available, we send it to our printing partner and afterwards we produce the BbyB chocolate in this packaging.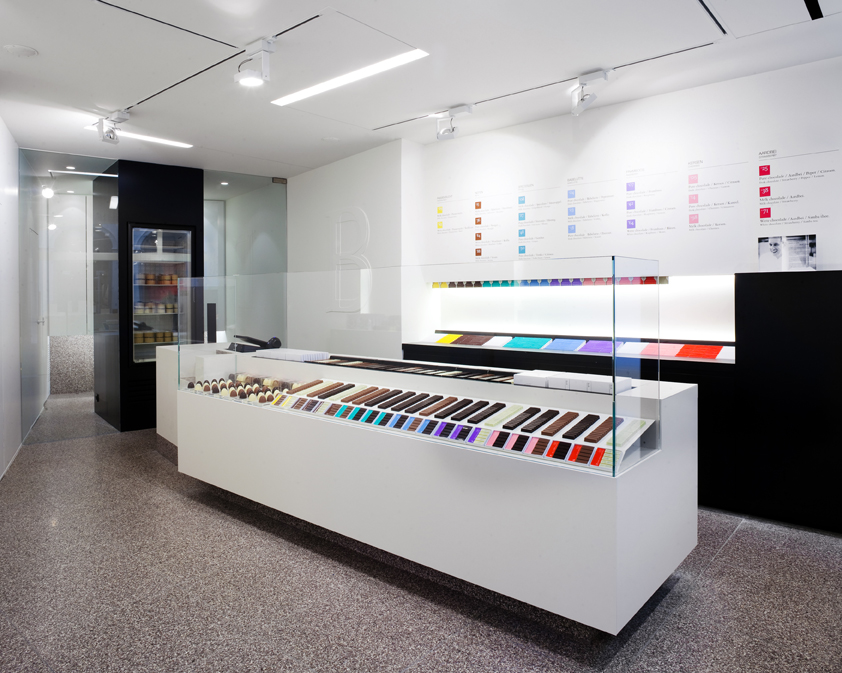 BbyB international wholesale
Like to see, feel and taste our products? Throughout Europe, haute-couture creations are available in delicatessens. It is also possible to add our products to your store's assortment. Add luxury and premium quality to shelves by purchasing our products wholesale through our distribution partners.
Your customized promotional gift